For some time now I've been hunting for the perfect Christmas dress.. You know the usual. I had a list of things the dress needed to be, slimming very very important around this time -.-, wearable again, and of course a bargain buy.
I came across this dress on the website and I knew i was going into town the next day and I vowed to myself 'if that dress is there you have to buy it!'. So I went into town and walked to the sale rack, only one there.. god damn this dress is probably not my size.. but it was! I had to have it! £39.99 down to £10.00 Sold!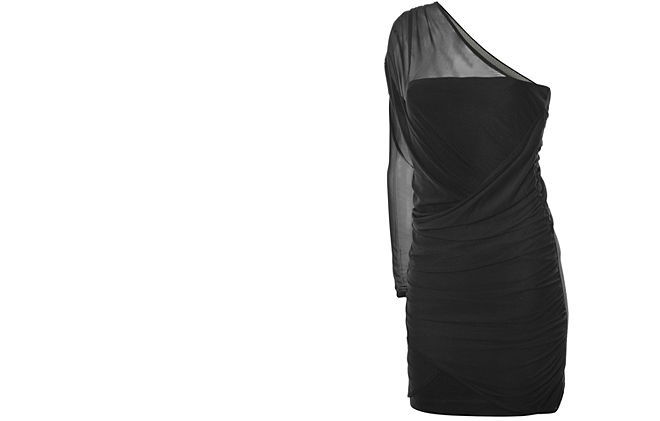 Heaven Sent Wrap Dress - £39.99 £10.00
This women's mesh one sleeve dress from BANK exclusive brand Heaven Sent features a fitted jersey bandeau, a tonal draped mesh layer with ruche detailing and a small metal Heaven Sent brand tab. Style with chunky heels and statement jewellery.
- Black
- 95% Polyester/5% Elastane , Lining: 80% Viscose/20% Polyester
Click here to buy this dress
I'm in love, Ive also been searching for the perfect black dress and I think I've found it! Loveeeee lovee love! Let me know what you think! Have you brought a dress for Christmas?
Love & Kisses
Jill xox